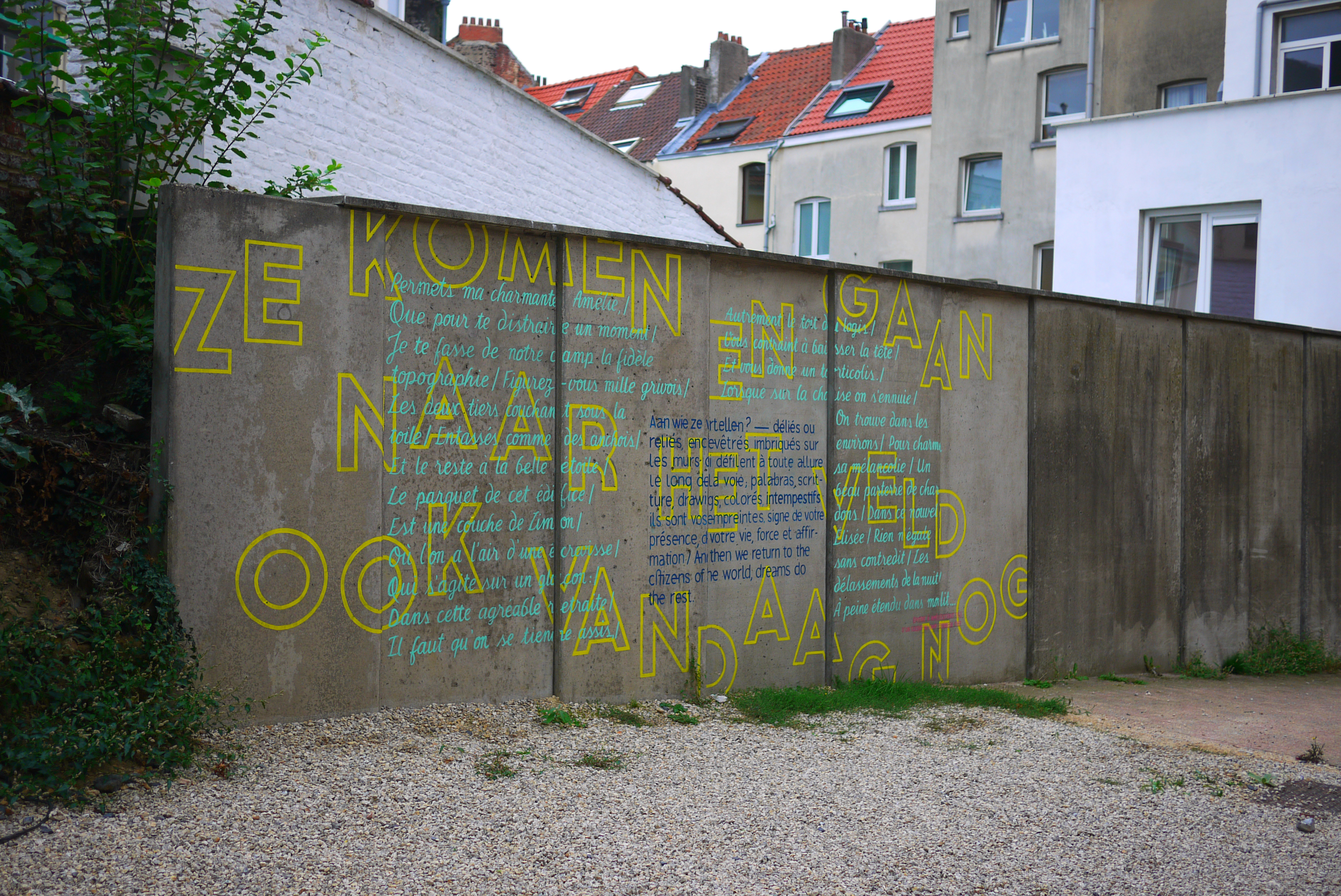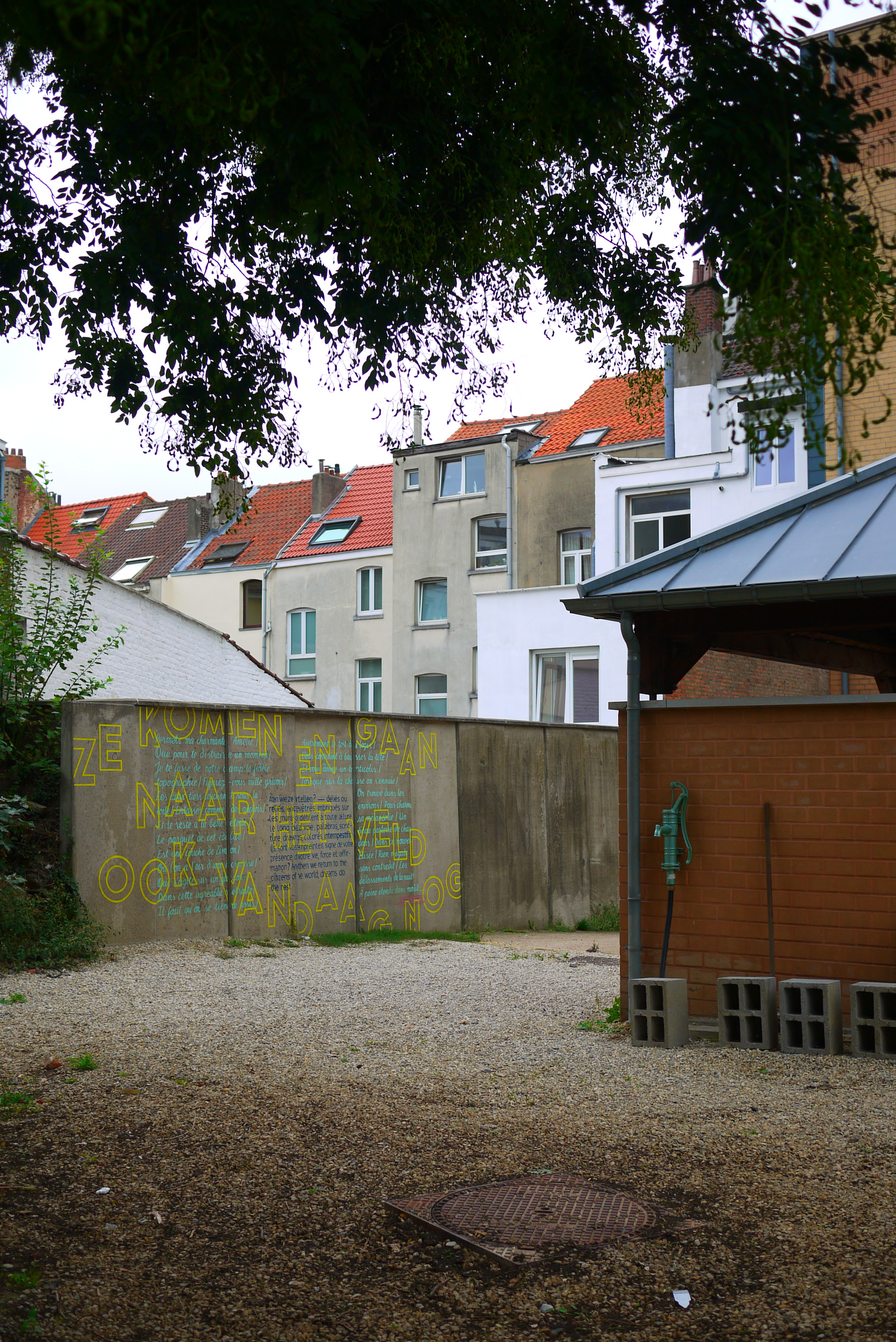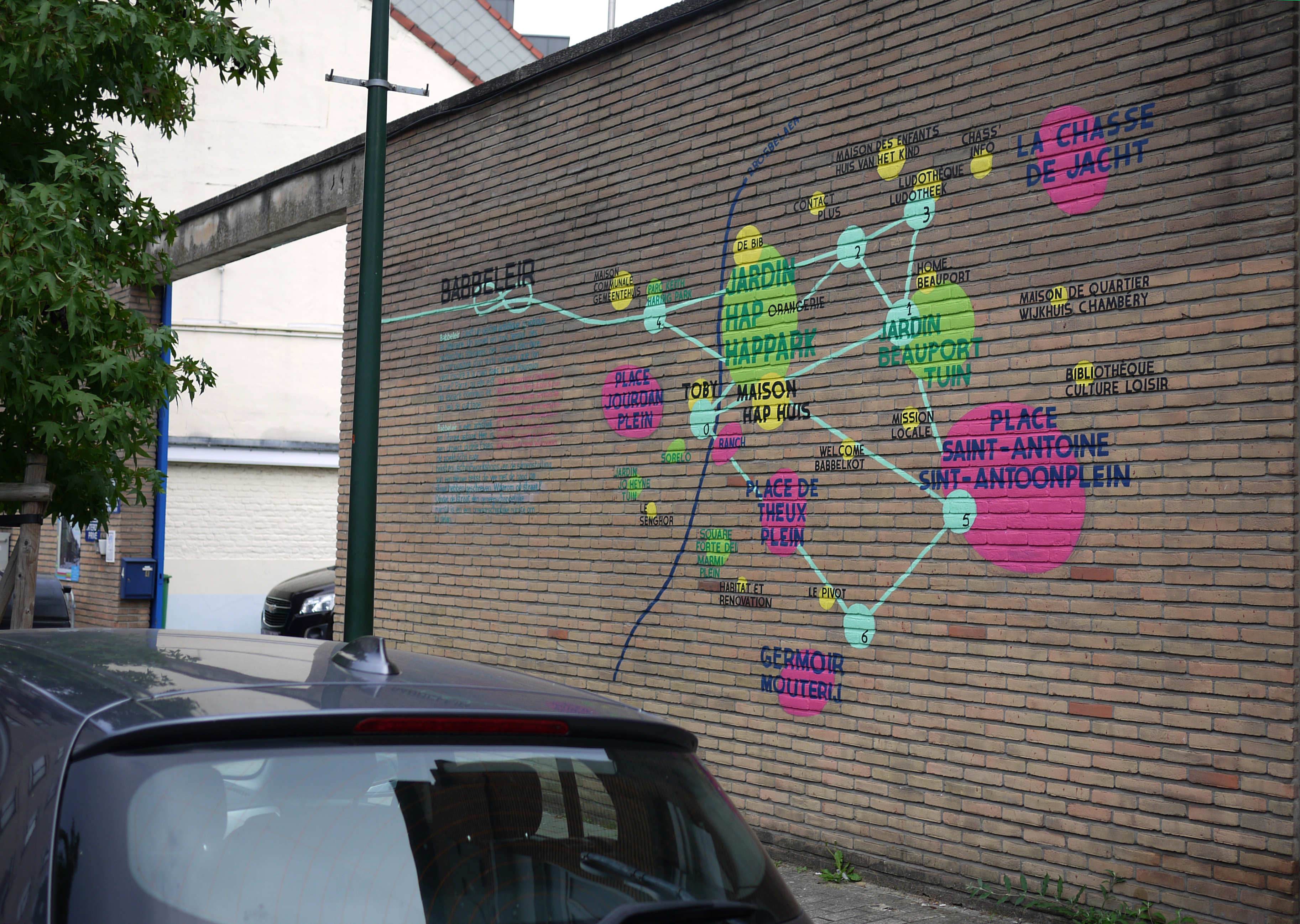 Babbeleir
---
Un projet imaginé avec Karelle Ménine pour le Contrat de Quartier Durable Chasse-Gray à Etterbeek, Belgique.
Écrire à la main dans l'espace public une conversation qui se nourrit de rencontres avec le quartier, son histoire et ses habitants.

Etterbeek, Belgique 2016-18
Commande publique
Contrat de quartier durable
︎ #babbeleir.etterbeek
---
Designed with Karelle Ménine for the Chasse-Gray Sustainable neighbourhood contract in Etterbeek, Belgium.
A hand written conversation in the public space, developped from encounters with locals and their stories.

Etterbeek, Belgium 2016-18
Public commisson
Sustainable neighbourhood contract

---
litterature & public space - sign painting